Across a host of industries, organizations are grappling with understanding and communicating their data. Landscape Metrics helps them meet this challenge by designing and building customized, interactive data visualizations, maps, and data stories. By transforming information into beautiful, engaging visual narratives, our services help our clients discover insights in their data and communicate these insights to the public.
GRAPHICALLY RICH
DATA STORIES
INTERACTIVE MAPS &
DATA VISUALIZATIONS
What's Local? won third prize in the USDA and Microsoft's 2015 Innovation Challenge for Food Resilience
A Resource Out of Place won first prize in the Nutrient Pollution Visualization Challenge hosted by the EPA, USGS, and Blue Legacy International
Landscape Metrics has been featured in publications including The Architect's Newspaper, The Atlantic's CityLab, Landscape Architecture Magazine, The Nature of Cities, and the Huffington Post.
We work closely with clients to unlock the value of their data. Far from simply presenting data on maps, we build custom data visualization interfaces from the ground up that present entirely original perspectives on complex datasets. Employing the web browser as our core platform, we explore data through a host of techniques, from linking charts with maps to animating data over time and space. Through this bottom-up approach, we create unique visualizations that can reveal new insights and engage audiences.
MATTHEW
SEIBERT
Creative Lead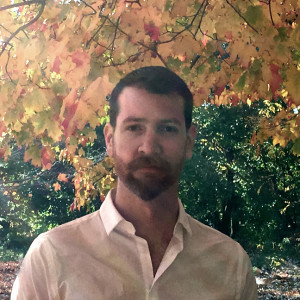 Matthew Seibert is a principal and co-founder of Landscape Metrics, and the company's creative lead. With a background in visual arts, humanities, and landscape architecture, Matthew melds his years of experience as a designer with his interest in quantitative environmental science to develop revealing and creative renderings of our shared world. Matthew's talent for creating accessible and provocative representations of scientific data, in both analog and digital media, is instrumental to the company's unique visual aesthetic. Matthew holds a Bachelor of Arts in Humanities from the University of Texas at Austin and a Master of Landscape Architecture from Louisiana State University. He is currently an Assistant Professor of Landscape Architecture at the University of Virginia's School of Architecture.
BENJAMIN
WELLINGTON
Technical Lead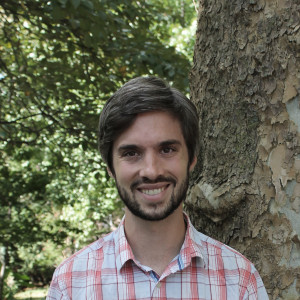 Benjamin Wellington is a principal and co-founder of Landscape Metrics. Benjamin draws from his expertise in JavaScript and GIS to lead the development of the company's web-based data visualization and mapping efforts. Through his academic and professional work, Benjamin has come to see geospatial data visualization as a creative endeavor capable of powerfully shaping our perception and experience of place. His interests in data and design, and in the ability of data visualization to inform how we modify the built and natural environments, have driven his past work as an urban planner, writer, and landscape designer. Benjamin holds a Bachelor of Arts in Geographical Studies from the University of Chicago and a Master of Landscape Architecture from Louisiana State University.